Straight Stairlifts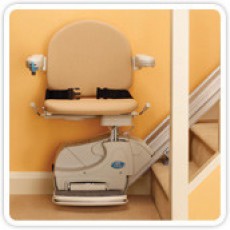 Straight stairlift tracks can only travel in straight lines, they cannot turn a corner or go around a bend.
They are easy to use and can be fitted to most staircases with either left or right hand controls.
Each comes with a seatbelt and a choice of colours is available.